Posted:
January 26, 16
Today, I have a fun card featuring a stamp set called Uptown Girl Callista Loves to Craft from Stamping Bella.  This one took a while to color in, but was really fun.  I used the quote that came with the stamp as well to finish off the card.  I stamped everything in Memento Tuxedo Black ink and used my Copic markers to color in the image.  Parts of the image I used multiple markers and blended and other parts, I just used one color because the areas were very small.  I've listed all of the colors I used below.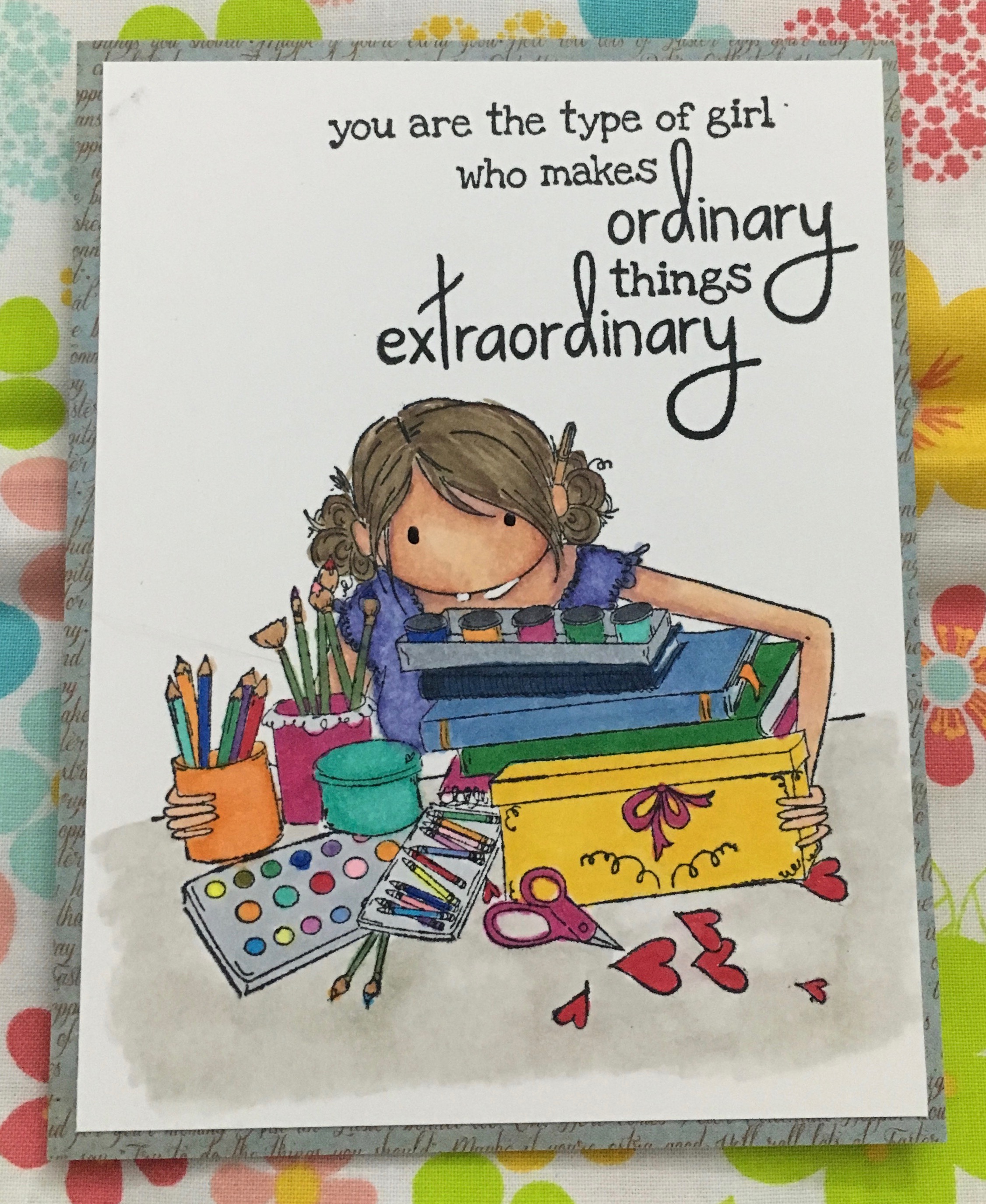 Copics Colors Used:
As you can see by the below picture, there were a lot of different colors of Copics used for this card!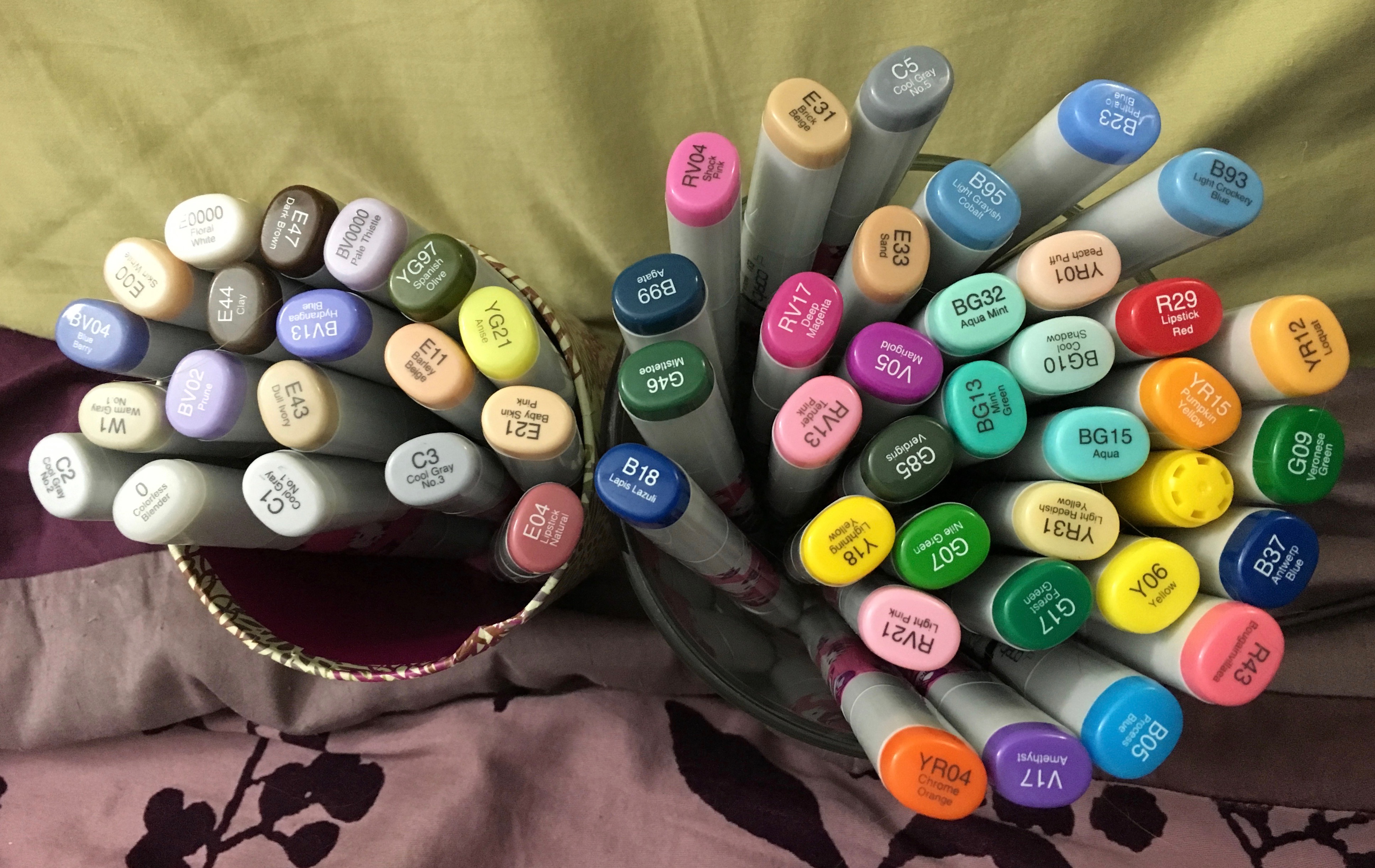 Skin - E000, E00, E04, E11, E21
Hair - E43, E44, E47
Dress - BV0000, BV02, BV04, BV13
Cans - YR01, YR12, YR15
         -  RV13, RV04, RV17 + Ruffles - C1
         - BG10, BG13, BG32
Brushes - G85, G46, E31, E33
Art Books - RV13, RV04, RV17
                - B23, B93, B95 + Ribbon - YR04
                - G07, G09
                - YR31, Y15, Y18
Bow & Scissors - RV04, RV13, RV17, C2
Paint Trays - C1, C2, C3
Paint Caps - C5, C7
Hearts - R29
Shadows - W1, W2
Paint/Pen Colors - YR15, V17, YG97, YG21, R43, B05, Y06, RV21, G17, R29, B18, B23, V05, RY04
Once the image was colored, I stamped the sentiment that came with the image then mounted it onto a piece of background piece of cardstock from Authentique then mounted everything onto a kraft notecard.  
Supplies —
Kraft notecard
Authentique 6x6 pad for background cardstock
Momento Tuxedo Black Ink pad
Stamping Bella Uptown Girl Callista Loves to Craft
Thanks for stopping by and stay tuned for a new blog post soon!