Posted:
January 25, 16
This card was part of a challenge for a Facebook Group called Kit and Clowder.  It's a great group and offers classes on alcohol markers and colored pencils for Skin and Hair Classes which will give you help with alcohol markers comparison charts and with colored pencils, All About Animals Class which focuses on alcohol markers and gives you the comparison charts for the different brands of markers, Clothing Class again gives you the comparison charts, and Perfecting Pencils focuses on colored pencils and goes over the different brands of colored pencils and gives you a comparison chart to work from and many other great classes to choose from.  If you're interested in any of the classes I've mention, you can check them out here and there is a link to their great FB group as well from their homepage.  They are a great group of ladies with loads of talent and inspiration to offer.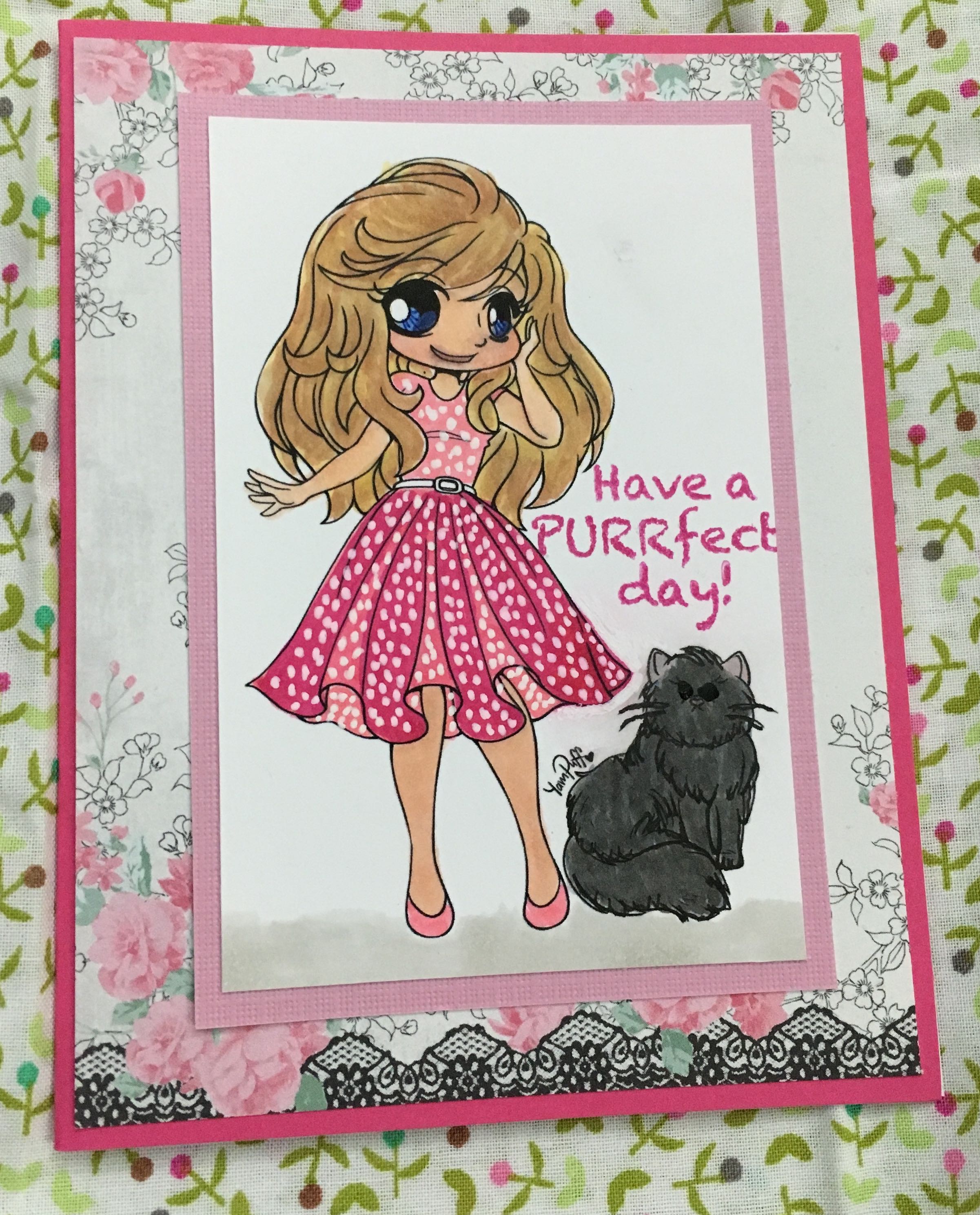 The challenge for this card was a digital stamp done by YamPuff of Alyce who is the owner of Kit and Clowder and her cat, Lila Bear.  The digital stamp is free and can be found here.
Since this was a digital image, I printed it out with my printer and let it dry for several hours before I started coloring it.  I could have heat set it with my heat gun to speed up the process as well, but I had some other images to color and would prefer to let images to air dry for as long as possible, even over night to make sure my Copics won't smear the ink from the printer.
The Copic colors used are:
Face - E000, E00, E11, E21, R20
Hair - Y21, E31, E33
Eyes - B23, B34, B39
Dress & Shoes - R43, RV14, RV09
Lila Bear - C3, C4, C5, C6, W5, W7
Lila Bear Ears/Nose - R20
Shadow - W1
White Gel Pen (GellyRoll) for the Effect on the Dress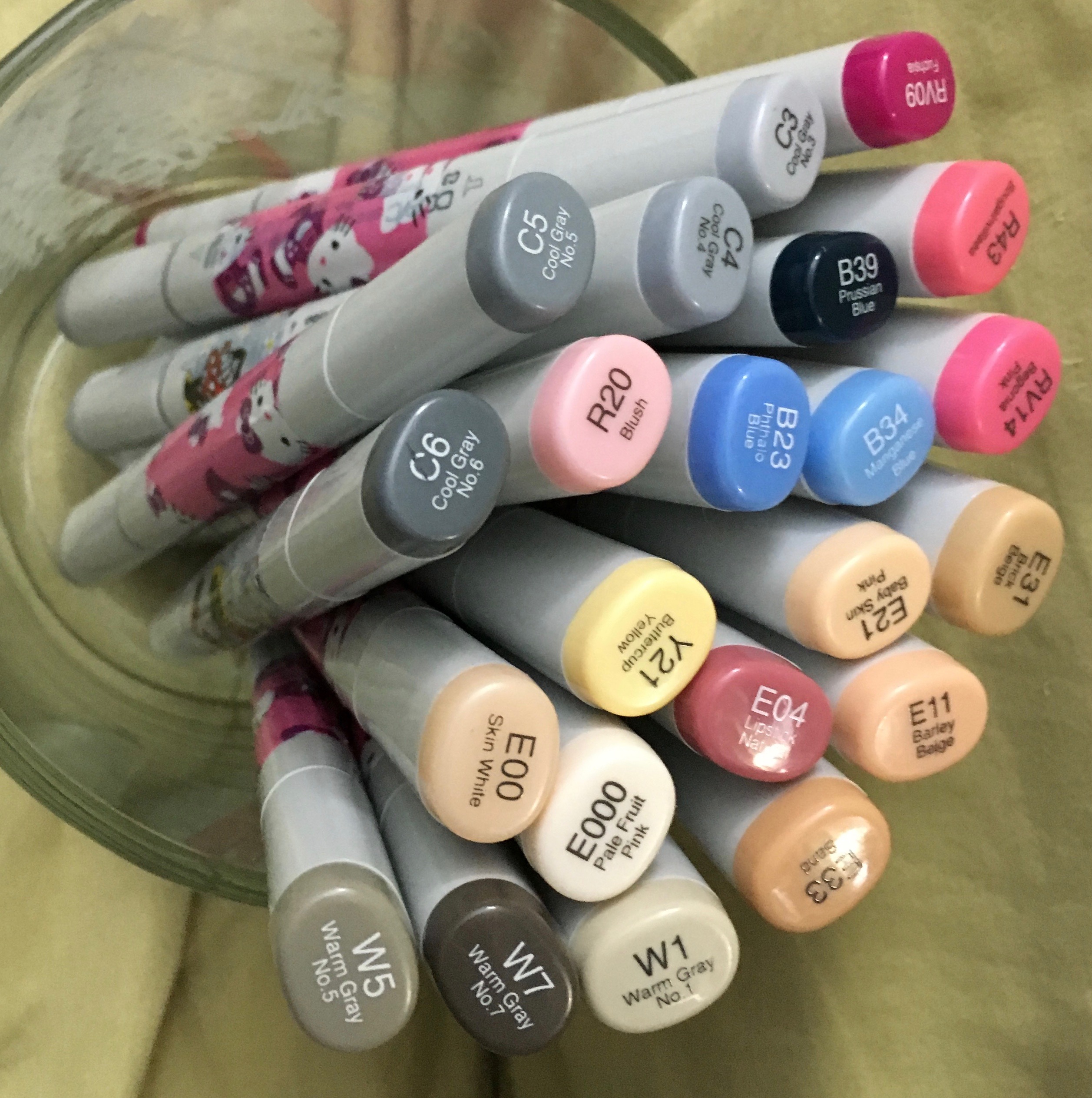 Supplies -
Alyce & Lila Bear Digi Stamp from YamPuff
Stampendous - Cat Saying #SSC1222
Simon Says Stamp - Doll Pink Ink Pad
Authentique 6x6 Paper Pad - Bundle Classique:Pretty 
Thanks for stopping by and stay tuned for a new blog post coming soon!