Posted:
September 22, 17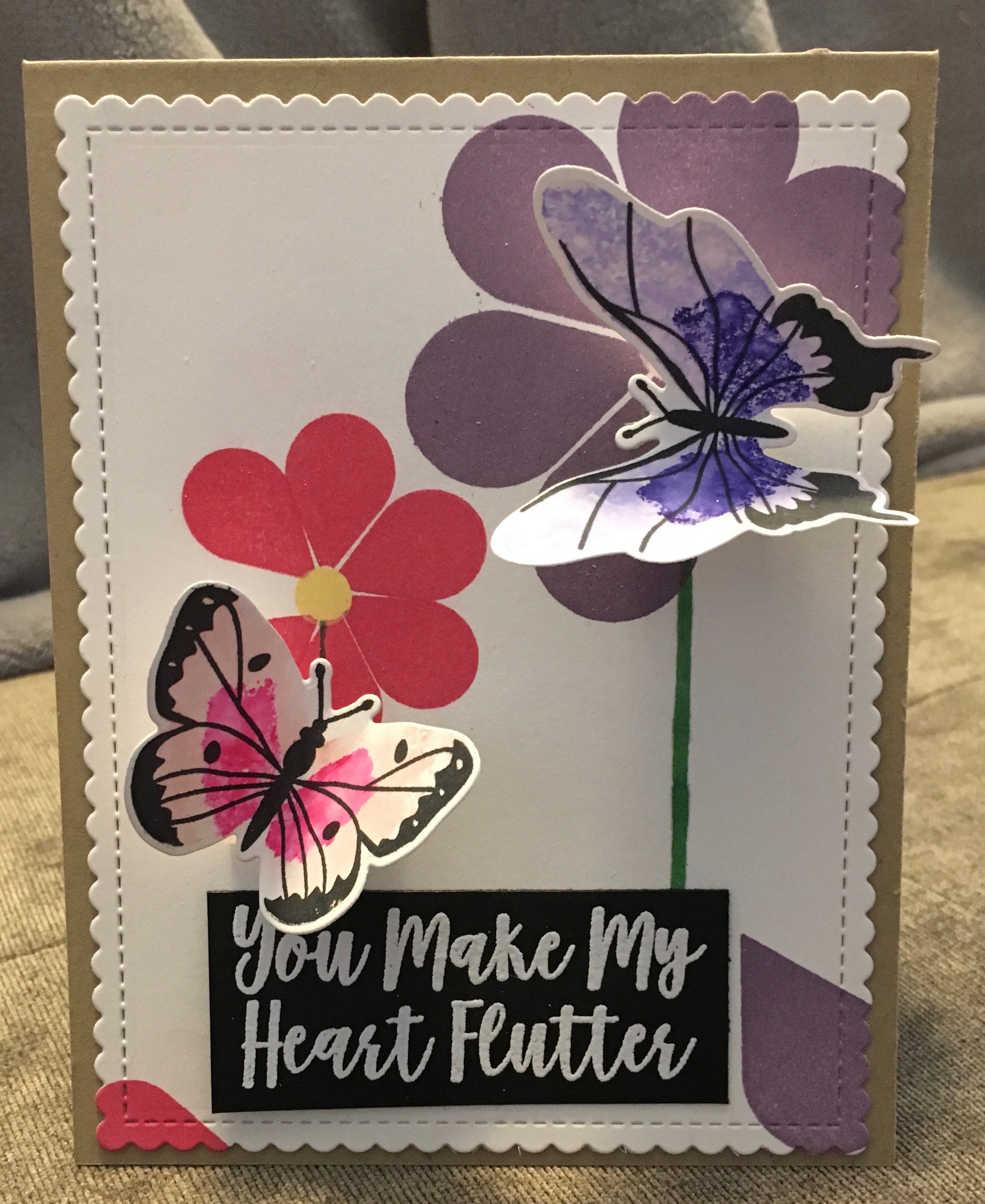 I'm submitting the following card for the MFT 2017 Card Design Superstar"
This one is titled "Lost Petals" using MFT Beautiful Butterflies and MFT Color Drop
I used the Color Drop stamp set to create flowers then popped up the Beautiful Butterflies to give it dimension.  I have an extra flower petal for each flower at the bottom to recreate the "Lost Petal" effect.  I used Tombow markers to create the butterflies for a watercolor look.  
I used Blueprints 27 to cut out the background for this card.
More info to come later, but I need to get this up in time for the submission date