March Update - Where Have I Been?
Where have I been? Oh where to begin.... first I had to get thru surgery and recovery which went well. I was actually surprised how well it went since I had this done eight years ago and had several complications and was scared to death what would happen with this surgery. It wasn't a walk in the park, but I made it thru. I'm still in the recovery process even five months out and dealing with other issues that are popping up but that's Fibromyalgia for you. I have even started to drive after two years, which feels really good!
I've also been absent for two other reasons. One, it took my son time to update the photos portion of the site, so that delayed things. Which is ok, I pester him as much as a Mom can and I know he'll get to it when he can with work obligations and personal life. And I'm still working on him to fix the "Pin It" button for Pinterest for everyone, so hang tight on that one.
So on to the second reason, we've been building a new home. We broke ground in November and are hoping to get the occupancy permit in the next week or two so we can move. We designed the house, found the land and hired a contractor. We've been thru the process before 23 years ago and used the same contractor so we knew what we were getting into. The only thing that changed was last time all I had to pick out were the cabinets and flooring and that was it. This time around? Everything single thing even down to the door knobs and pulls for the cabinets. It was crazy. Luckily we picked most of it out before I went into surgery so I wouldn't have to worry about it and didn't know how soon I'd be up to wondering Home Depot and Lowes for hours on end, LOL!
Now that the boys are out of the house and have started the next chapter of their lives, with our oldest getting married last year, they've really settled into where they live now, so it's time for my husband and I to start the next chapter of our life together. We built a rancher which will help me, I won't have to deal with stairs anymore, Yippee! plus it's a smaller space, we are downsizing! Hubby made sure I had a nice sized Studio that could fit all of my things in, it's perfect.
So our house is just about packed up for the move in a couple of weeks, including my Studio! I do have several cards that I've made that I will try to post in the meantime. I will post pictures of my Studio once I get in and set up. Here's a few pictures of my new Studio taken from the doorway looking in. Just at the bottom left you can see the sink that is installed, I had to fight hard for that, but am so happy I have it! Well worth it.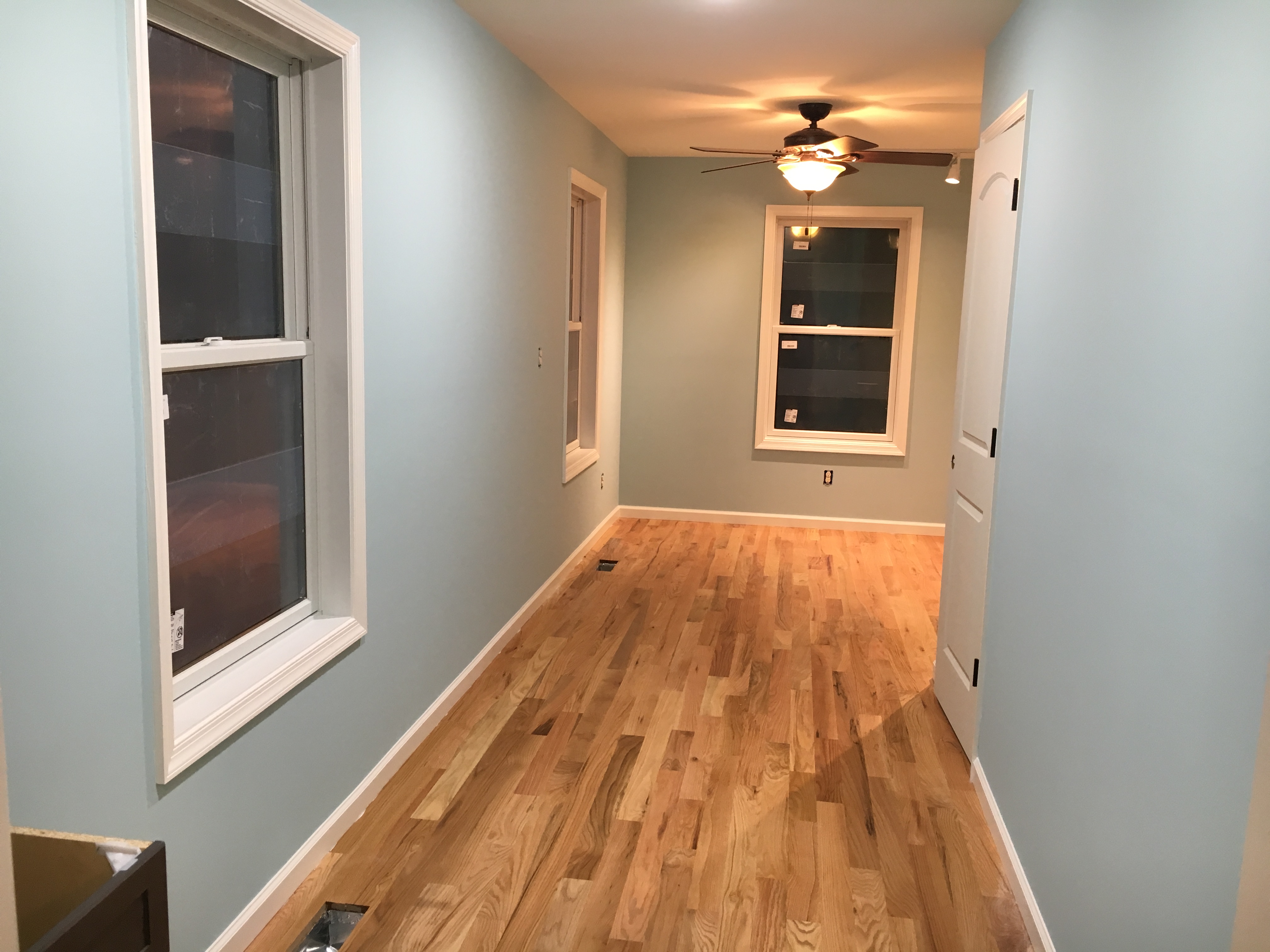 The next photo is of the sink in the Studio, nothing fancy, but it will do the trick.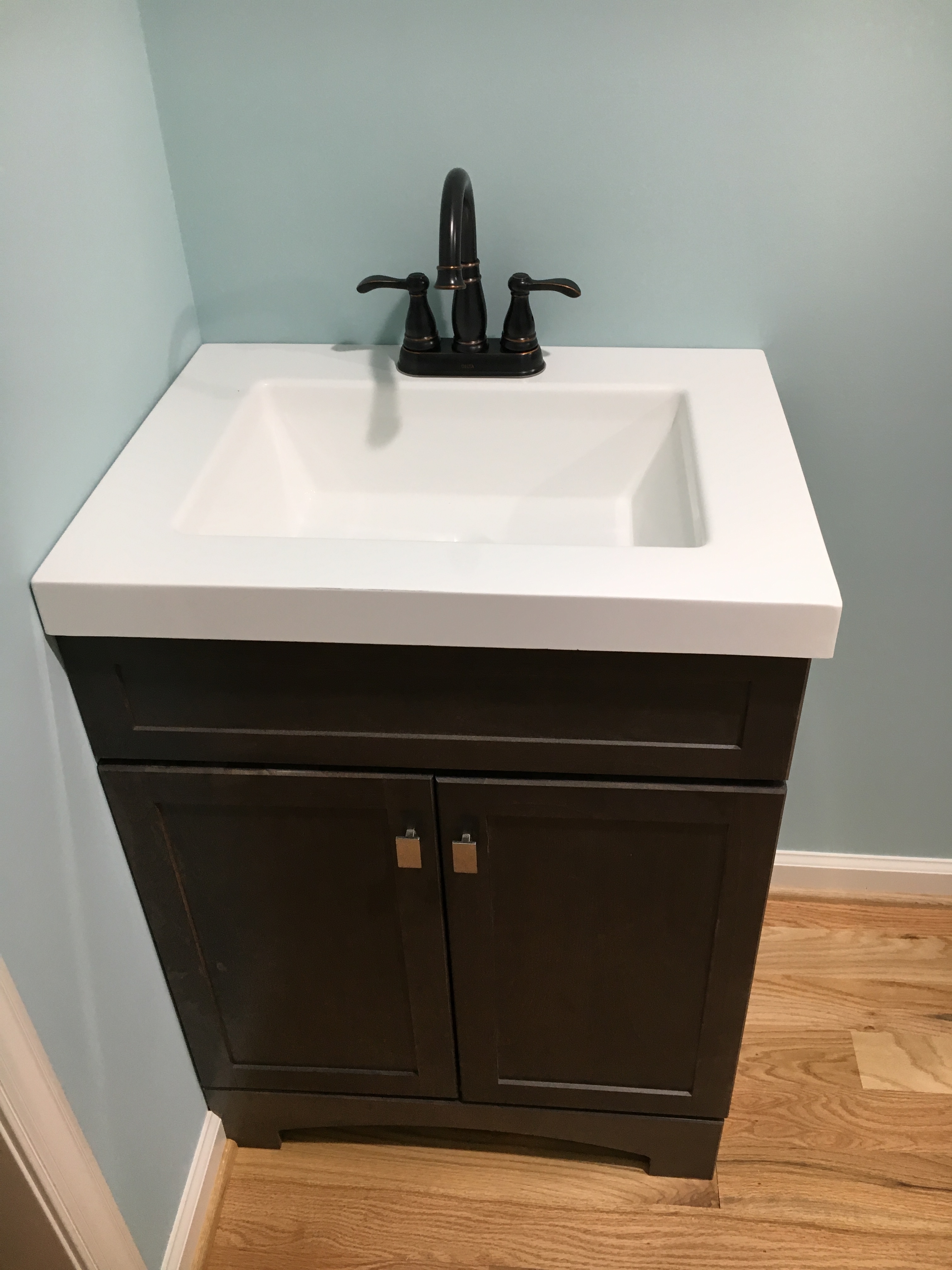 The next photo has to be my favorite part of the Studio for me. We had to put the stairs going down to the basement somewhere so we sacrificed space in my Studio for that which is fine. Those stairs gave me the biggest benefit. At the top part of the bottom of the stairs the contractor cut out a space that became a closet which in a two-story house would have been the base for the stairs to go upstairs, but since that's not the case here, it's wasted space and we don't let wasted space go wasted, just look at our current home. So now I gave a beautiful closet with sturdy built in shelves and hardwood floors. It's about a 13" step up into so hubby is going to make a fold down step for me to help get in and out. Oh and it even as a light, thanks to the contractor, pretty cool1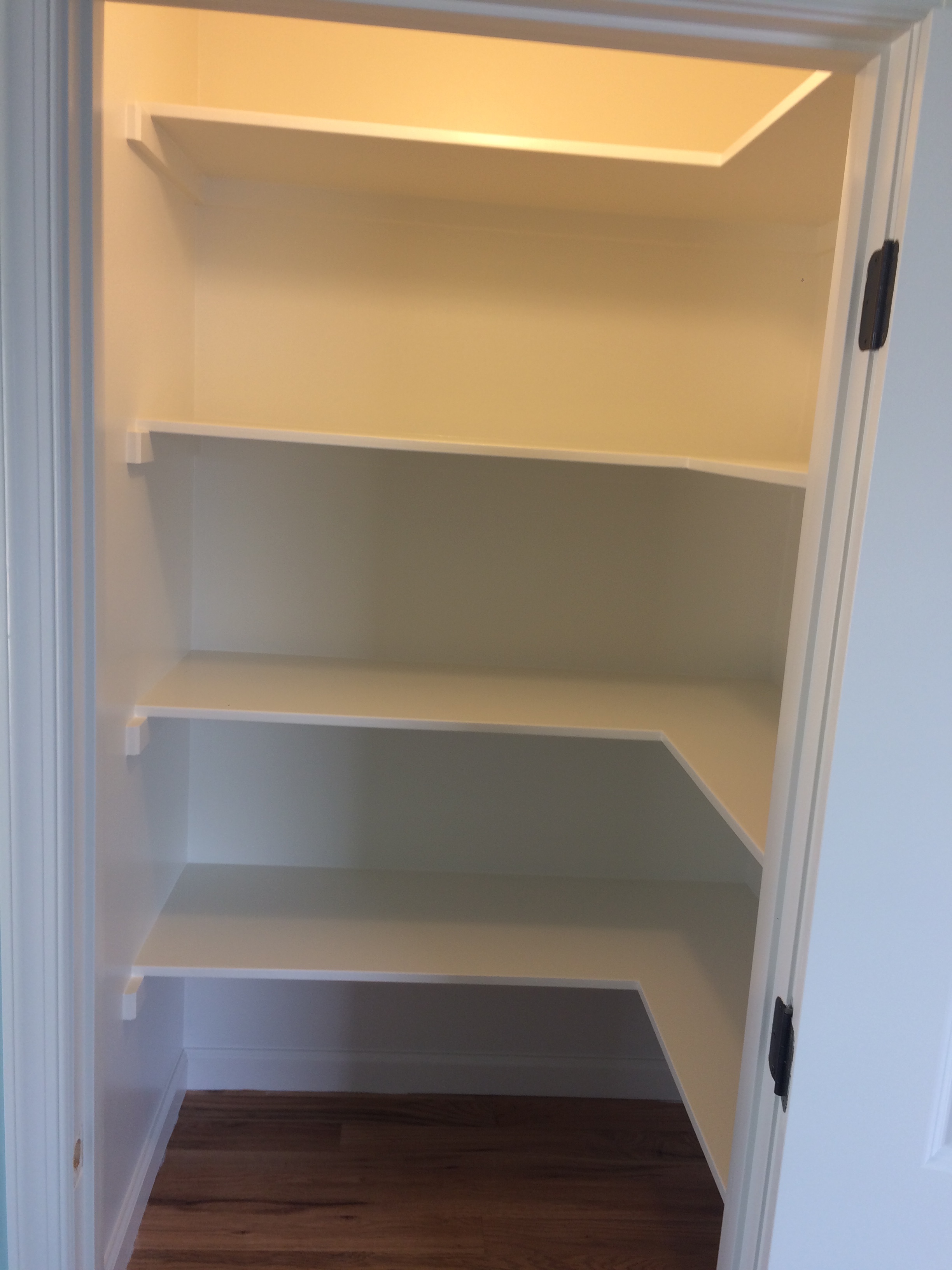 ---
---
---