Posted:
October 5, 15
Hello my name is Susan and I'm a stamp addict!!  I love stamps whether they are wooden stamps, clear stamps, rubber stamps or my new addiction, digital stamps.  This image is called Crimson Moon from an Etsy shop by Ching-Chou Kuik and is a digital stamp.
One of my favorite things to do is stamp or print some images and keep them in my Copic bag so if I have some free time, I can just pull them out and color.  My go-to ink for Copic coloring if I'm stamping an image is Memento Ink.  If I'm printing digital images, I've had no trouble with my printer smudging, I just let my images dry overnight or you can always heat set them with your heat tool.  I use X-Press It paper or Neenah 80lb paper.  For me, both work great.  I think the paper is all a personal preference and what's available to you in your area.
This image is one I had printed and had in my Copic bag when we moved our son in August to his new apartment 8 hours from home to start his new job after graduating college.  Since his entire apartment was IKEA furniture, I knew I'd have down time to color while they put all the furniture together, so I came prepared.  Yes, I brought my Copic bag and some images to color!  I also keep a book in my Copic bag of skin tones and hair color combinations.  You kind find some great skin and hair color combinations on Pinterest.  When you find some that you like, create a small book that you can keep handy when you're coloring.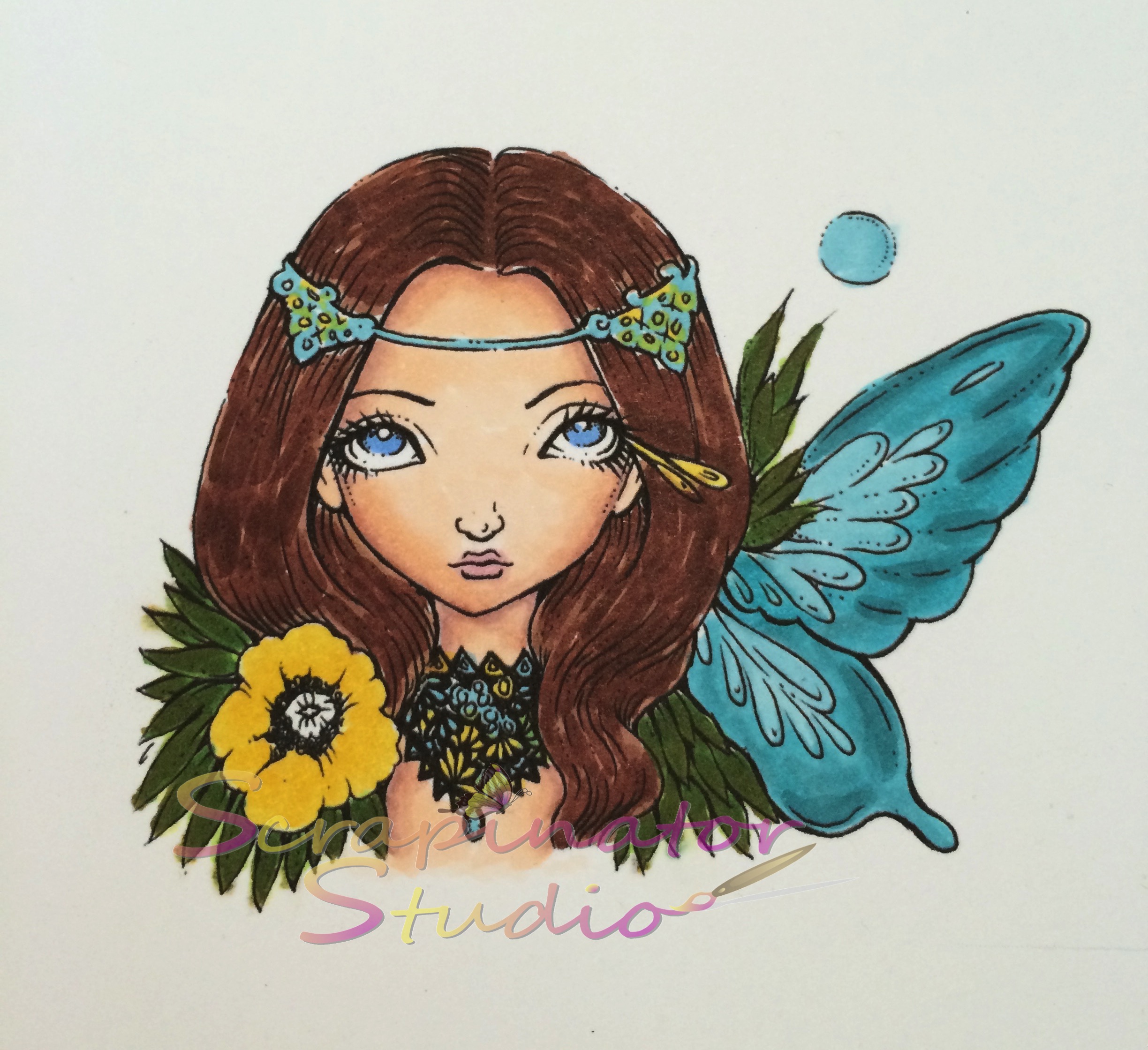 I had fun coloring her and love the wings!  Below are the colors I used on her.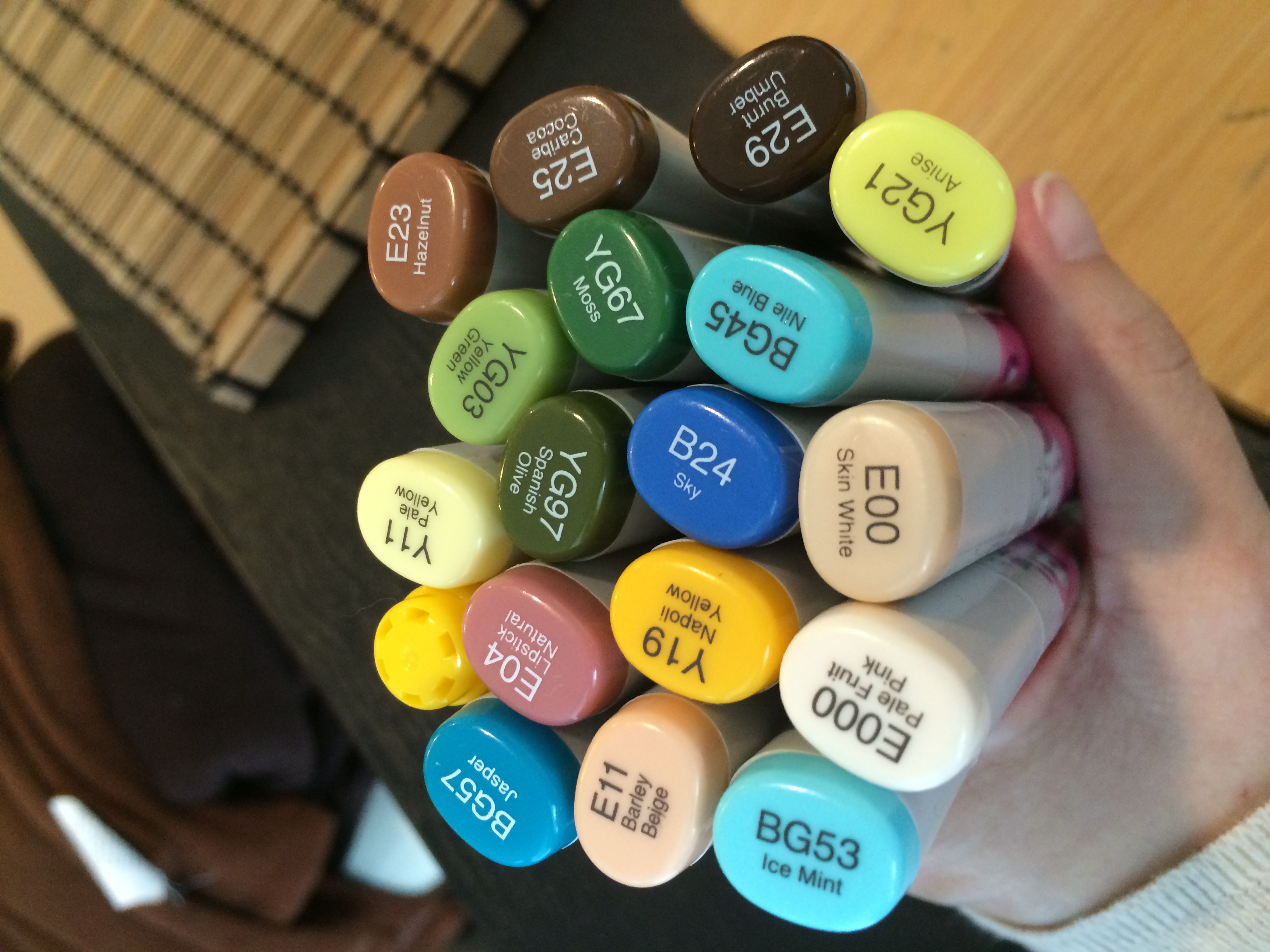 So after two months of this image sitting completed in my Copic bag, she's finally been made into a card!!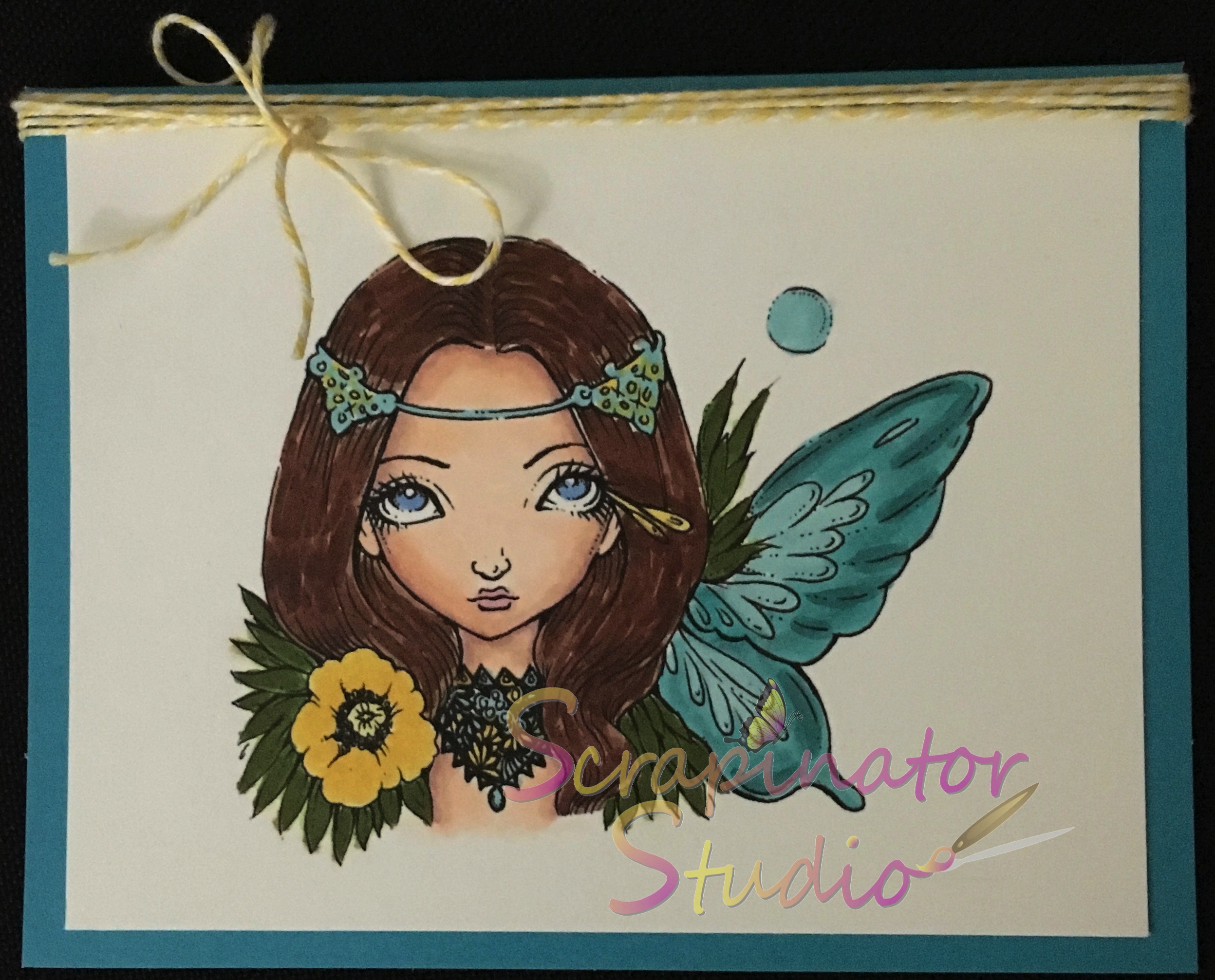 Hope you enjoy and thanks for stopping by!  See you next time!!
---
---
---